Blog
/ Start of the project - Quad bike arrived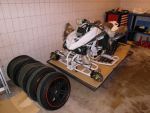 Start of the project - Quad bike arrived
Posted on 24 November 2012 at 07:38 pm (CET)
Posted on 24 November 2012 at 07:38 pm (CET)
Today the project officially started! The quad bike (a JLA Loncin 250cc) arrived here today in a crate. It just still has to get assembled partly. It's actually not really needed since it'll be taken apart again for the project but I just want to check if all the parts are in there and they fit correctly. Ofcouse I immediately opened the crate to see what was under it.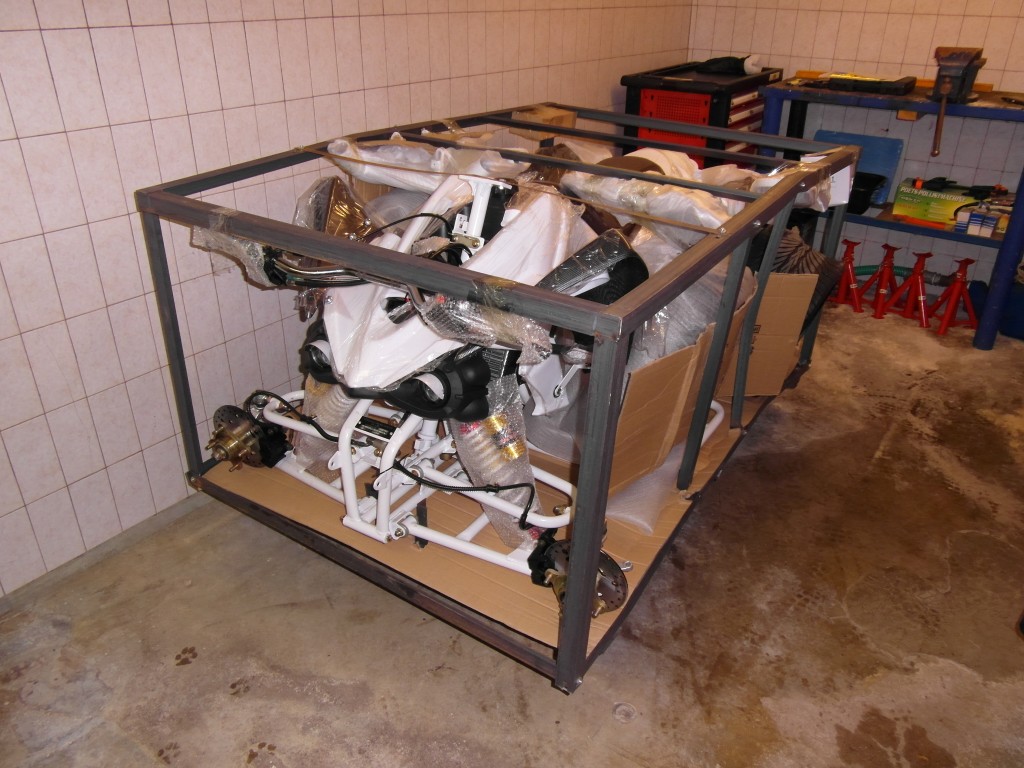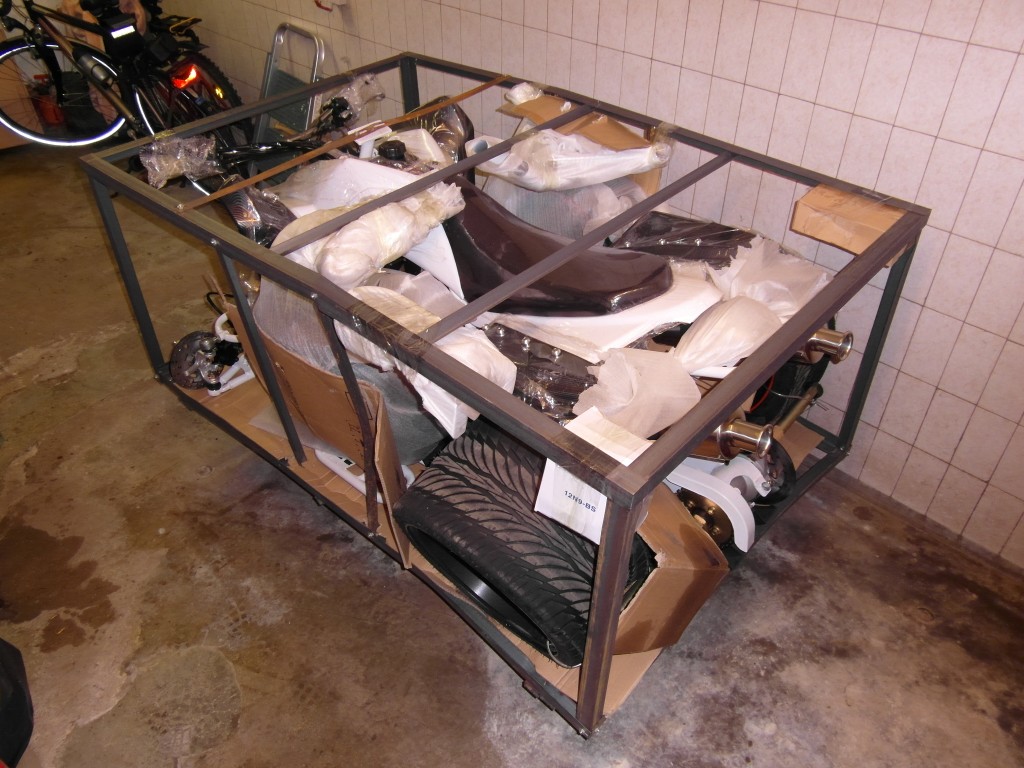 First I had to remove all the metal around it before I could get the quad bike off. All the component parts were nicely packaged with it. It's standing like this now.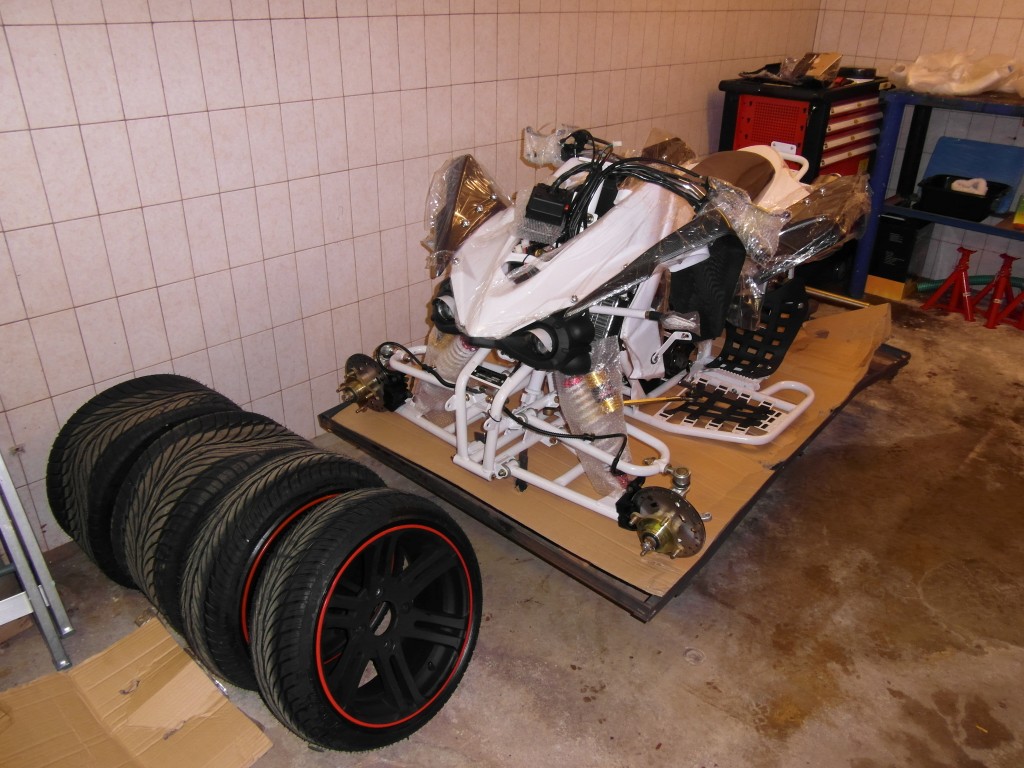 Will have to get some help later to get it off there. Can only start assembling after that.