Blog
/ Weight difference before and after conversion
Weight difference before and after conversion
Posted on 16 December 2012 at 09:18 pm (CET)
Posted on 16 December 2012 at 09:18 pm (CET)
Today I checked the weight of all parts I've taken out. I wanted to know if the weight would stay equal or maybe a bit heavier. And apparently it will get a bit heavier after all but still nothing to worry about for passing inspection. The weight balance will probably stay around the same I think, still hard to tell.

Weight of original parts (with empty gas tank).



Expected weight of parts after conversion.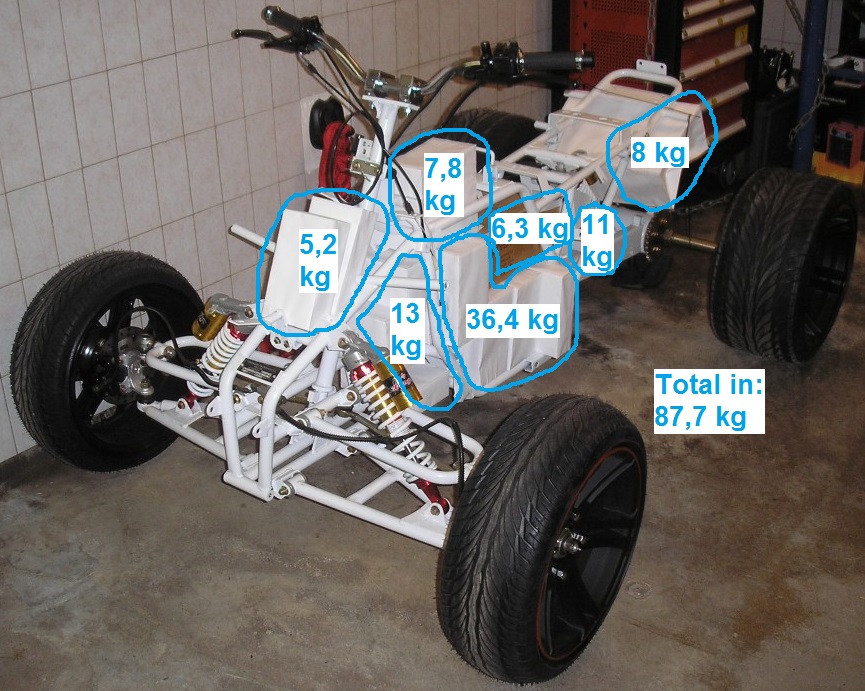 I also still changed the layout a bit, one battery that I had placed above the charger I moved to the front. Should fit pretty well there and this way I'll have some more space around the charger for better heat dissipation while charging.