Blog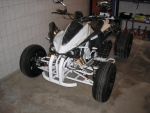 Posted on 25 November 2012 at 07:53 pm (CET)
Posted on 25 November 2012 at 07:53 pm (CET)
The quad bike is fully assembled now. All parts look to be complete, even though there were some small mistakes in the wiring, a weld that was in the way and a missing thread for a reflector but this was all easy to fix. Also measured everything for the future parts that will go into it. I'm really happy I chose for this quad bike, it looks amazing and is just perfect for this project.



I'm not going to ride it since I want to sell the engine and other parts as new but ofcourse I couldn't resist sitting on it for a while to feel what it's like. And it felt great, really looking forward to the day I can actually ride it.



With the purchase of this quad bike I also got bordeaux red fenders. The white ones will go back to the dealer once they're off. I just still have to receive red ones for the sides as well.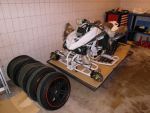 Posted on 24 November 2012 at 07:38 pm (CET)
Posted on 24 November 2012 at 07:38 pm (CET)
Today the project officially started! The quad bike (a JLA Loncin 250cc) arrived here today in a crate. It just still has to get assembled partly. It's actually not really needed since it'll be taken apart again for the project but I just want to check if all the parts are in there and they fit correctly. Ofcouse I immediately opened the crate to see what was under it.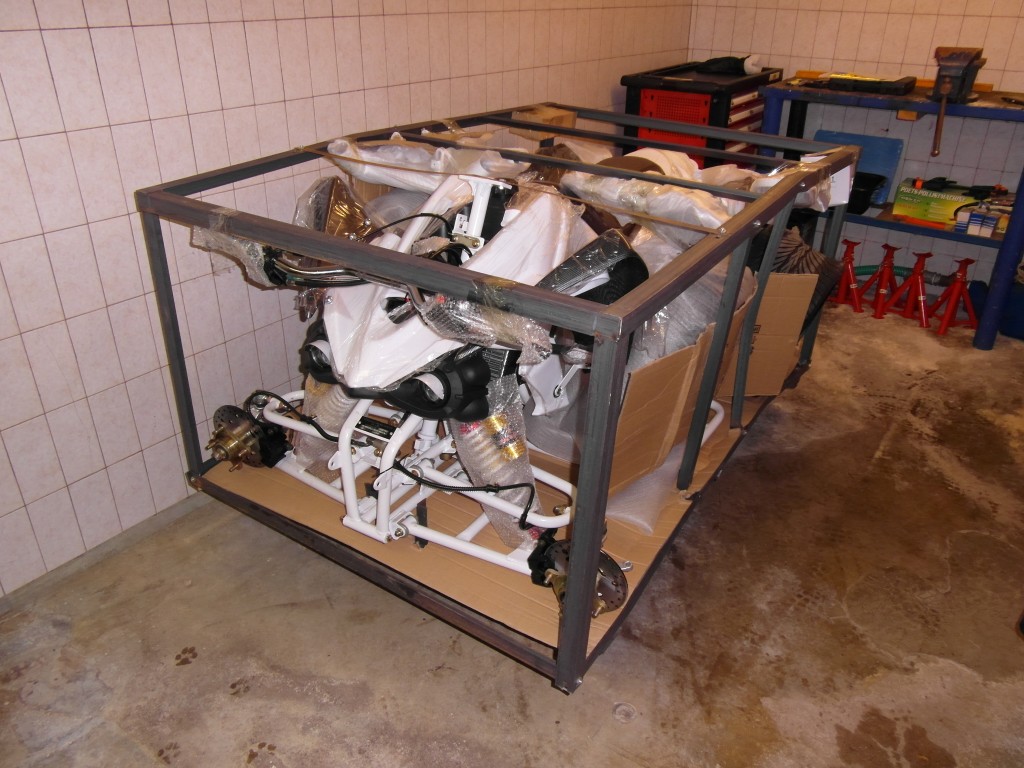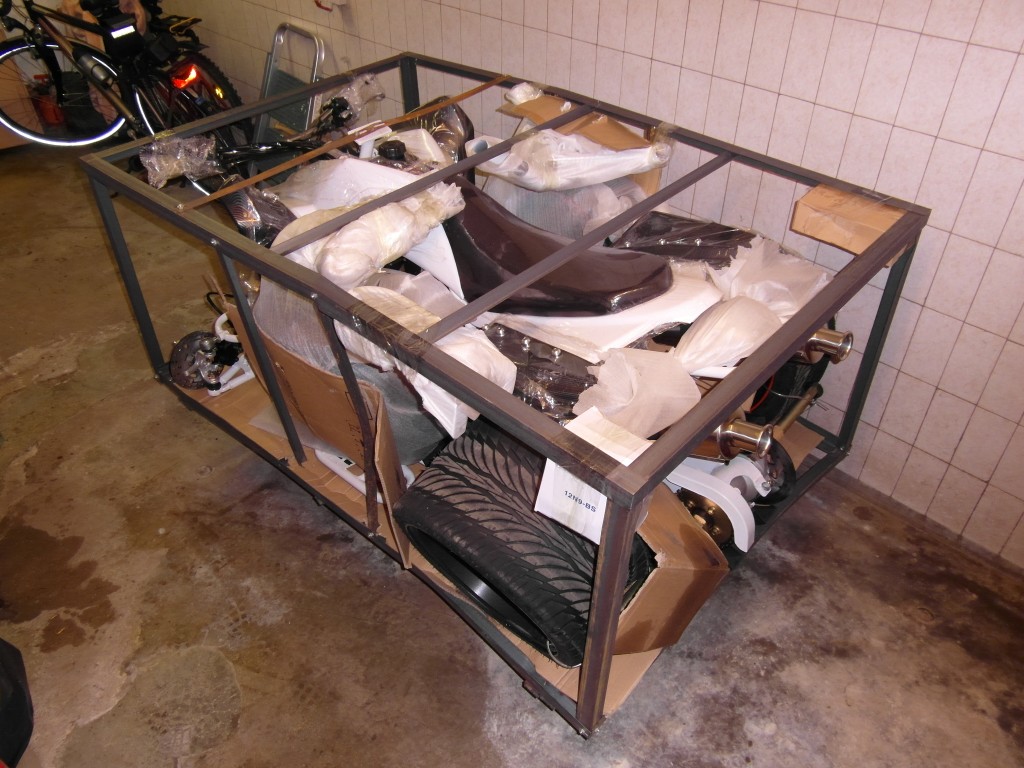 First I had to remove all the metal around it before I could get the quad bike off. All the component parts were nicely packaged with it. It's standing like this now.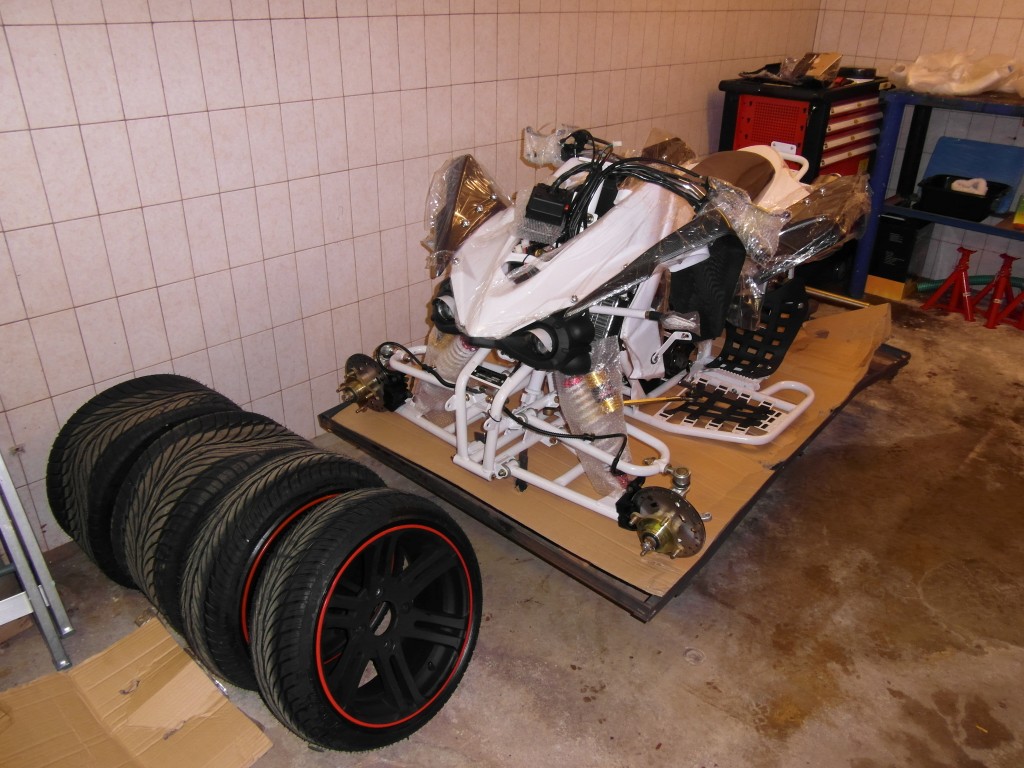 Will have to get some help later to get it off there. Can only start assembling after that.