Blog
/ First attempt at making a reverse switch system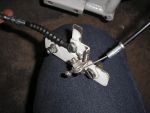 First attempt at making a reverse switch system
Posted on 19 January 2013 at 09:55 pm (CET)
Posted on 19 January 2013 at 09:55 pm (CET)
As I already wrote before in an earlier post, according to the RDW you need to 2 actions to operate the reverse. Today I tried making something for that. I used the cut off parts of the frame for this. So this is what I came up with.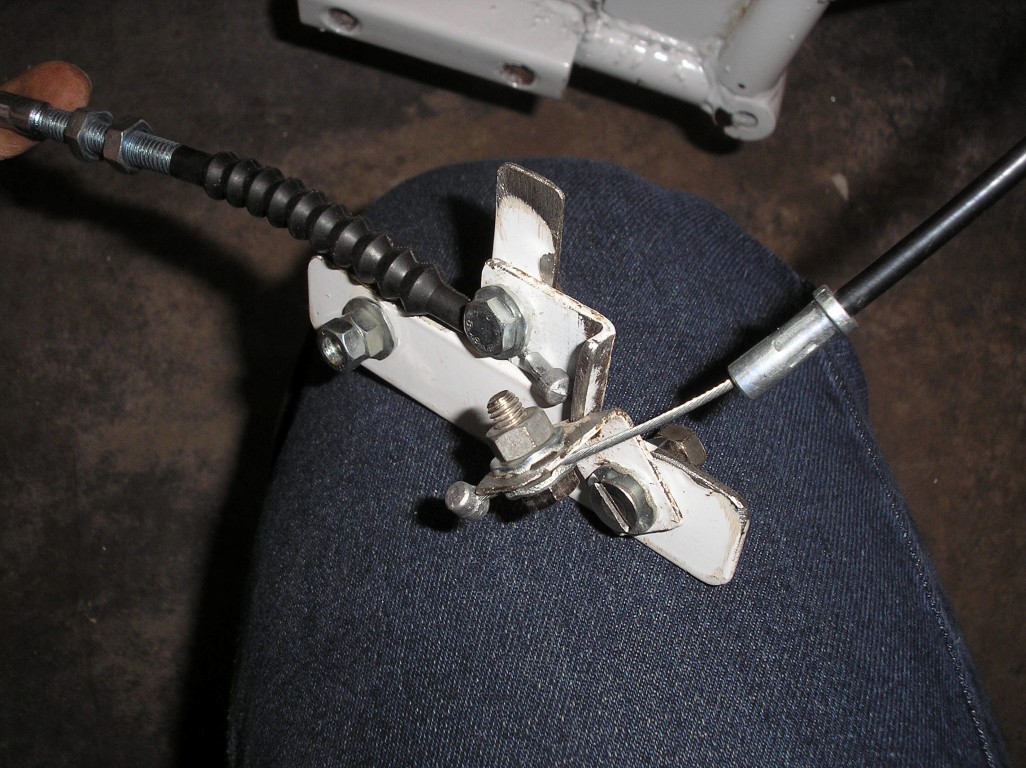 It works mechanically, with the clutch lever you move the left part up, this is the interlock. With the choke lever you can then move the right part which will eventually operate a pressure switch. If you now release the clutch lever the right part will stay locked in this position (reverse).

While it works well in theory, it sadly doesn't in practice. I'd need to add some springs and be able to hold down the clutch and choke cables. This would get too complicated and with many moving parts so it can easily fail. I'll have to look for something else.

Meanwhile some more bad news. Delivery of both the controller and motor got delayed. Sadly I'll have to wait even longer to get the parts.