Blog
/ New brake lever for split braking system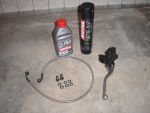 New brake lever for split braking system
Posted on 7 February 2013 at 12:55 am (CET)
Posted on 7 February 2013 at 12:55 am (CET)
Today I received a new brake lever and brake line from ALG Motoparts to be able to split the braking system.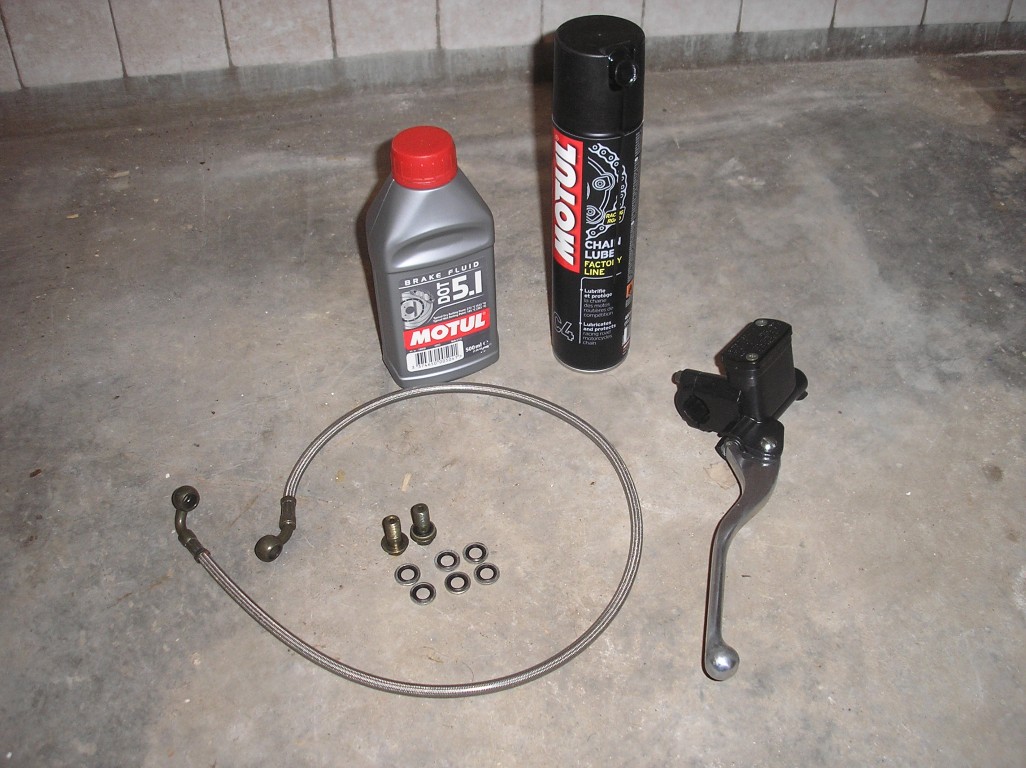 I actually wanted to try with the current braking system at first (foot brake brakes all 4 wheels at once) but I already had to move the brake line from front to back out of the way to be able to place the charger. So I think it's better to just split the braking system while I'm at it. It's safer anyway when the front and rear brakes are seperated from eachother.

Also bought some dot 5.1 brake fluid with it for best performance. And some chain lube, will need it soon anyway.