Blog
/ Small changes to brake line and mirror mounts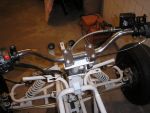 Small changes to brake line and mirror mounts
Posted on 3 March 2013 at 07:35 pm (CET)
Posted on 3 March 2013 at 07:35 pm (CET)
Seeing as the enclosure for the controller is all done now I checked if it would fit in the place where the exhaust silencers once were. There's enough space up to the brake calipers but the brake line is in the way though. I was able to turn this around so it would point down a bit instead of up. On the picture it might seem as if it's very tight but it actually isn't, it's just nicely rounded. Think it's even better than original now, not much movement when the suspension compresses.



There's enough space now since the brake line is at the same height as the brake caliper.

I also broke down the old brake and clutch lever, cut off the parts for the levers and rounded it off nicely. I only kept the mounts for the mirrors.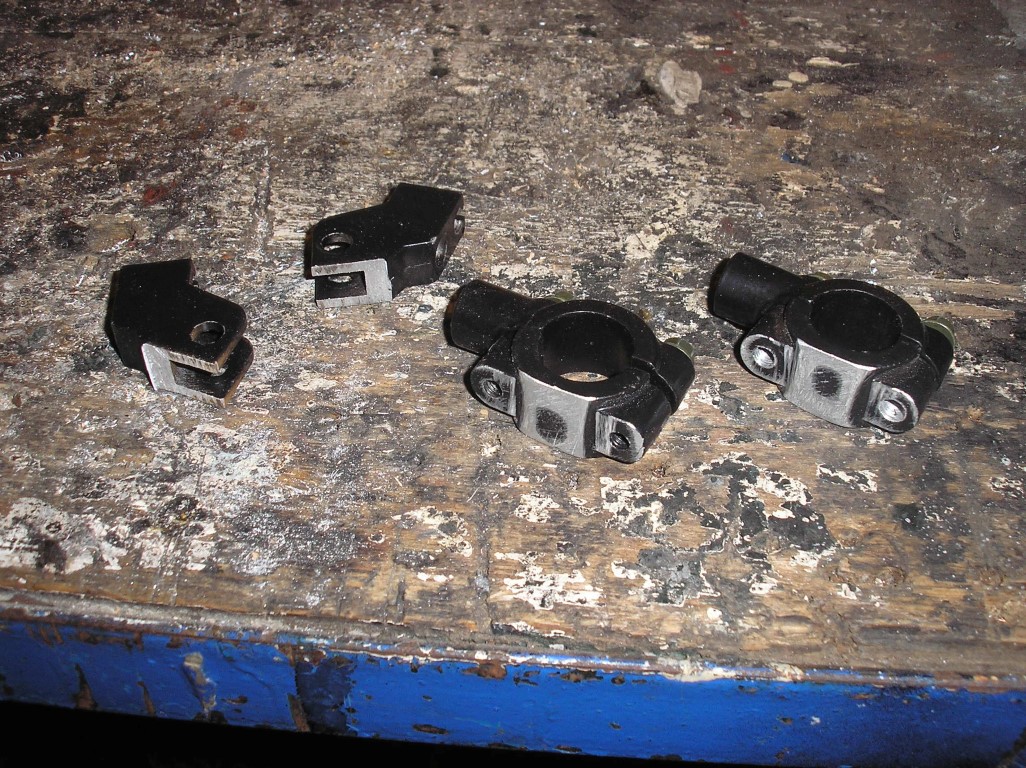 And they still fit well on the handlebar, just have to respray them in black.