Blog
/ Aluminium plate and new front sprocket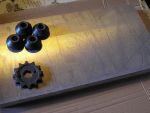 Aluminium plate and new front sprocket
Posted on 9 April 2013 at 10:10 pm (CET)
Posted on 9 April 2013 at 10:10 pm (CET)
Today I received the aluminium plate. Also a new front sprocket and some new dust caps. I ordered these for the steering rod end, however these are for the ball joints. Again a delivery with the wrong parts. Oh well, I assume this will be solved as well.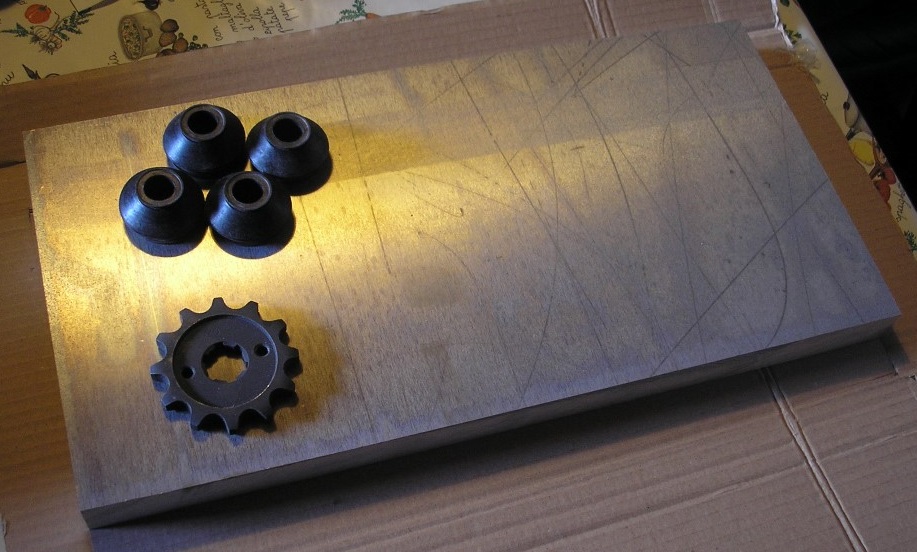 The current steering rod end dust caps are already broken while I haven't even ridden on the quad bike yet. They're not really of great quality.

I already gave the aluminium plate and the steel blocks to my friend, now I have to wait again till they're routed. Could maybe take 2 weeks, hopefully faster. But if it gets done well it's worth the wait.

The front sprocket barely doesn't fit over the motor's axle, the hole will have to be made just a bit bigger. And maybe also remove the threads in the mounting holes, the sprocket will be mounted differently than how it normally is in the Loncin engine anyway so I wouldn't be able to use the thread on the sprocket itself.