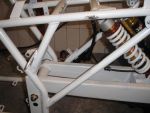 Posted on 4 January 2013 at 09:48 pm (CET)
Posted on 4 January 2013 at 09:48 pm (CET)
Today I cut off a few parts that were in the way, also the battery tray.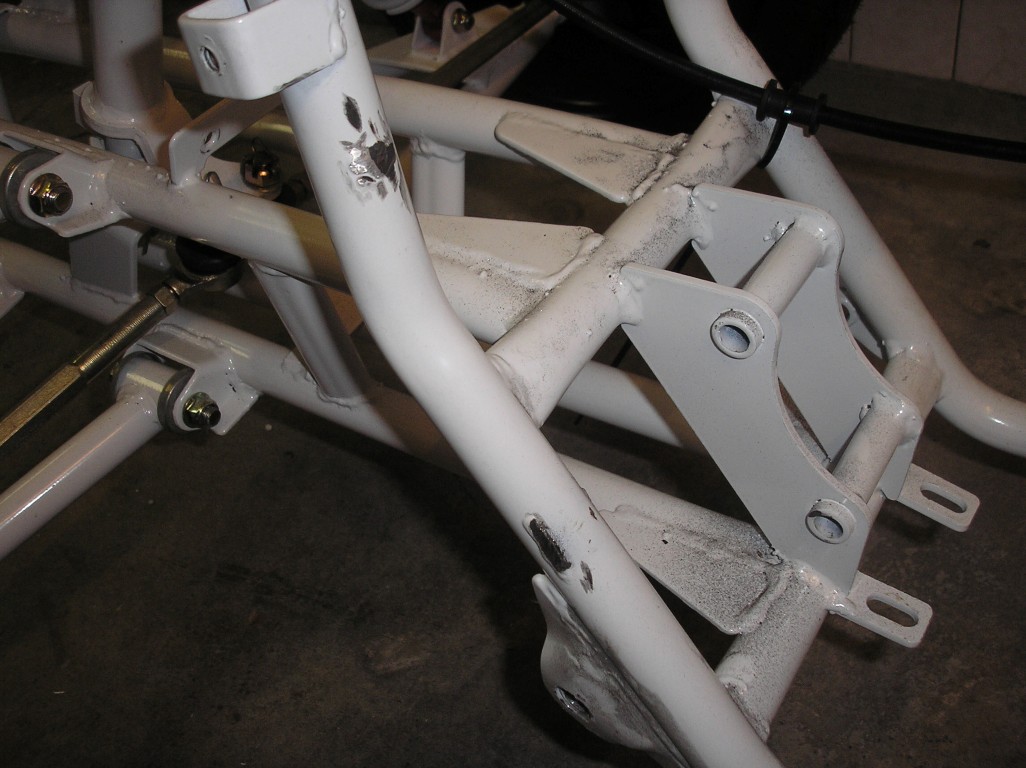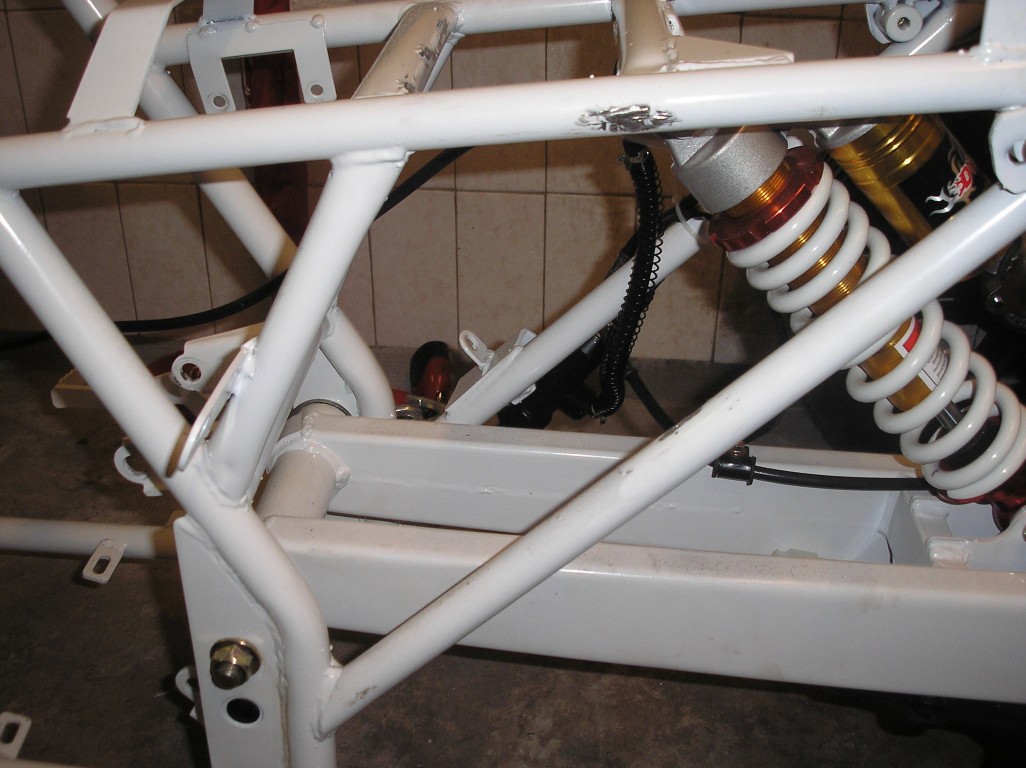 Only had a small problem removing the battery tray. Couldn't cut it off completely because of the annoying angle so I tried bending it a bit to get it off. It worked, but sadly it also made a small hole in the frame. I'll have to get this welded up again. Hopefully this will give no further problems.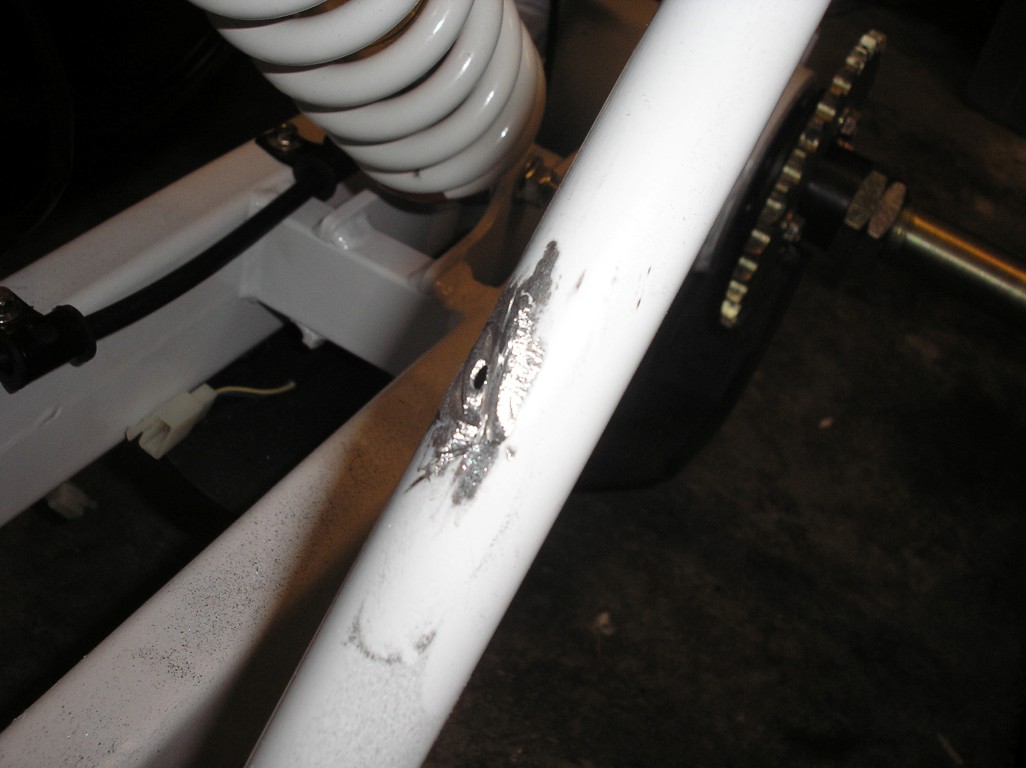 At least there's enough room for the motor now. The battery tray will probably just come a little higher, plenty of space there.

Still have to cut off the rear engine mounts and mounts for the radiator to create more room for the batteries. It's just that these are also placed at an annoying angle, can't really get to it easily. So I'll have to think about how to do this properly first.