Blog
/ Complete wiring diagram and a new working tachometer
Complete wiring diagram and a new working tachometer
Posted on 13 June 2014 at 01:06 am (CET)
Posted on 13 June 2014 at 01:06 am (CET)
Past few days I've been busy drawing the whole wiring diagram. I'm pretty sure everything will actually be connected like this now. Only those 3 wires of the Battery Management System I'm not really sure about how to connect them yet. These are for drastically reducing the power when the batteries are empty so you can't undercharge them. But there should still be enough power to get the quad bike off the road safely. This can be connected in a few ways so I'll still wait with this.
Also made 2 extra circuits in it with a few buttons and relays. The one on the top left is for switching between low power (Drive Eco), high power (Drive Sport) and Reverse. And the one in the middle is for starting and stopping the charge process when the charge plug is connected. I might still get an actuator for this so the charge plug will get locked with this circuit while charging.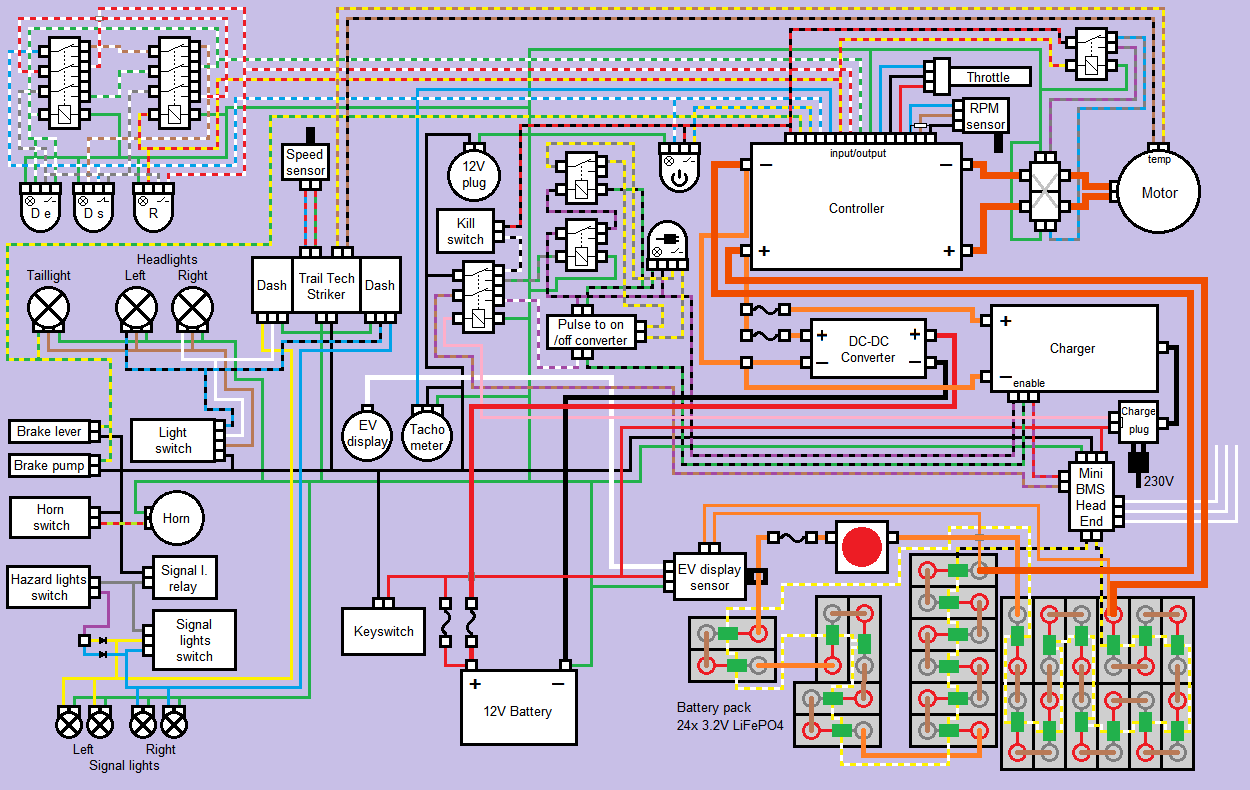 Also have another new tachometer, this time one from Hong Kong for 10 euros. And third time's the charm, this one works perfectly.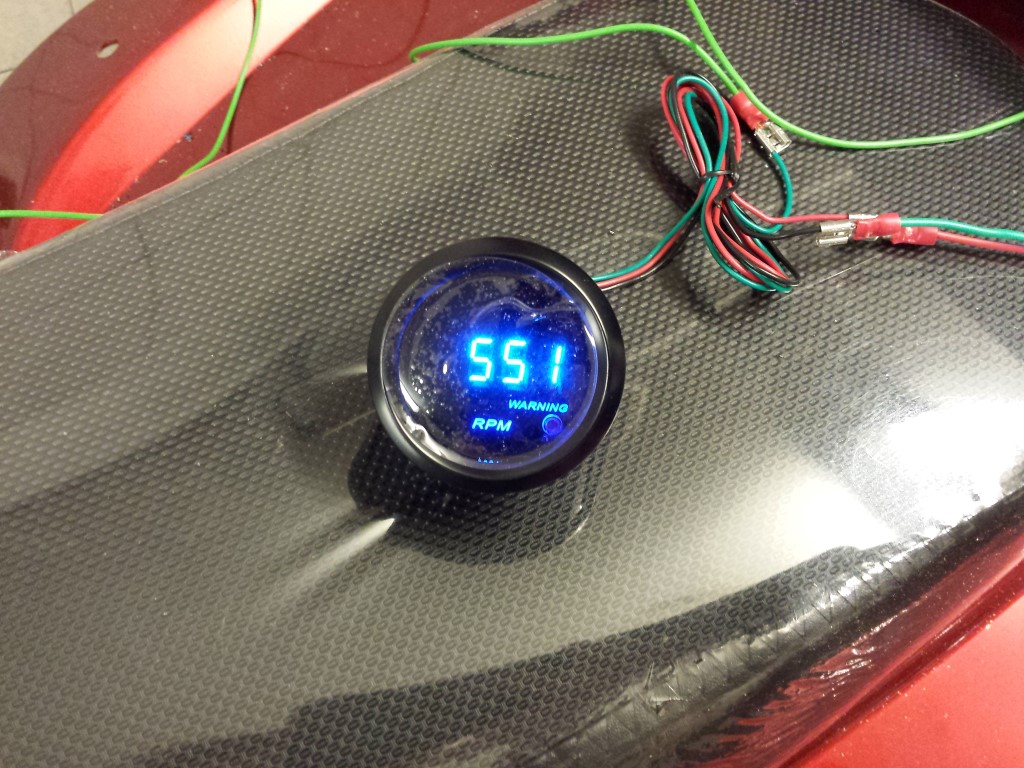 For the rest I've still been busy with the corner profiles on the side of the covers. Have to make quite a lot of cutouts in them for the cable glands and bolts. So this'll still take me a while. But for this battery box they're all done, still 3 to go.