Blog
/ The last few things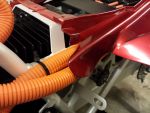 The last few things
Posted on 10 March 2015 at 12:50 am (CET)
Posted on 10 March 2015 at 12:50 am (CET)
Just a quick update after the weekend. Made the quad bike a bit lighter for now, the wheels had to go off. You might be wondering why but you'll see within a few days. ;)



Placed the last few wire hoses around the orange wires. Looks pretty nice now, it just makes the wires even more stiff. But it's not really a problem. As you might be able to see the motor is running here. I'm busy seating the brushes so I can see if this will lower the temperature. For this I'm letting the motor run at 1000 RPM for about 12 hours. I'm just at 7 hours now so it'll still take a while.



Unfortunately I'll have to modify the fenders a bit in a few places. Here where the 2 wires cross eachother I had to bend the fender a bit so they still fit. I also expect that I have to modify the rear mudguard a bit since the wires to the motor are in place there.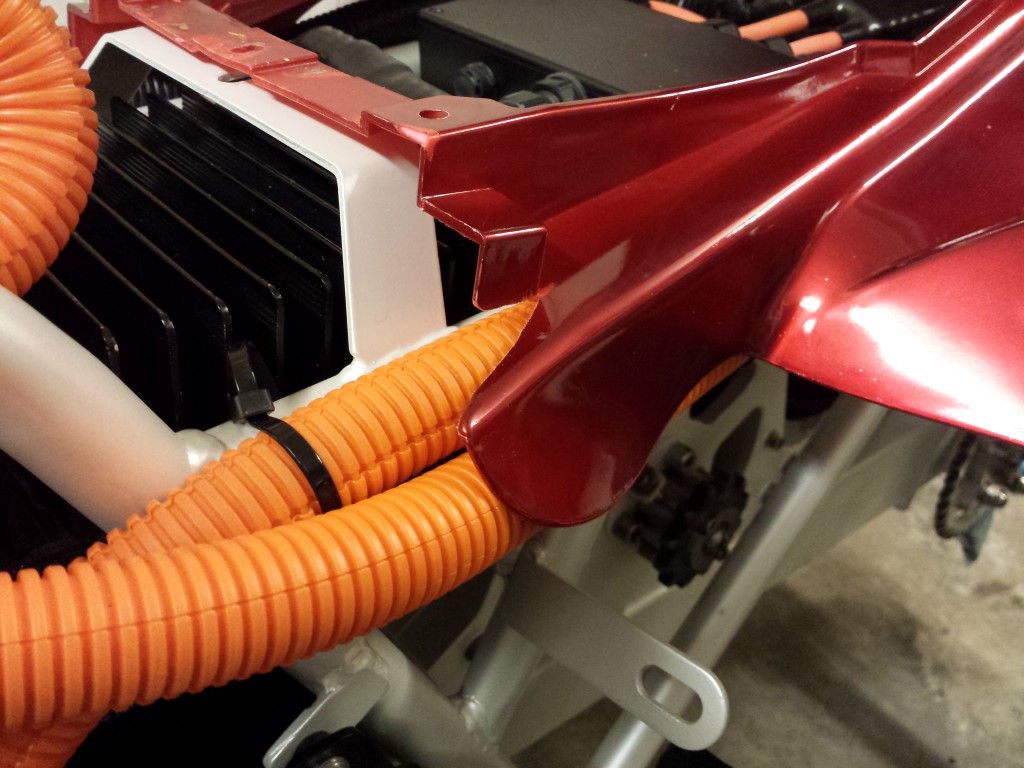 I'm really working on the last few things now before the fenders can go on. This coming Saturday I'll probably go testing for the last time and I hope to have the quad bike completely finished by then. I'm really curious myself what it'll look like. :) To make it a bit more fun for you as well I'll only show this all after the testing. ;) I might show a few little things this Friday but the pictures of the end result will come some time this weekend.