Blog
/ Problems with brake system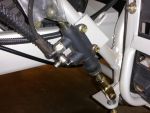 Problems with brake system
Posted on 20 May 2015 at 10:44 pm (CET)
Posted on 20 May 2015 at 10:44 pm (CET)
Just a quick update before I go to the RDW tomorrow for the identity check of the frame.

Since the approval test I didn't really do much anymore. I did already start making a system that gives a warning signal when you get off the quad bike and it's still in drive mode. I placed a switch in the left foot peg, looked like the best place to me. With a flash relay I'll just let all of the LED's of the drive mode buttons flash. Should be good enough. But it's still not quite working, need a few more small parts for this.

For the rest I've been busy making the brake system original again since last friday. I had the handbrake attached and also all of the brake lines connected to the brake cylinder of the footbrake. I just couldn't get any brake pressure anymore after that. I've tried everything to bleed the brake system but no luck. So I inspected the brake cylinder but couldn't really notice anything strange.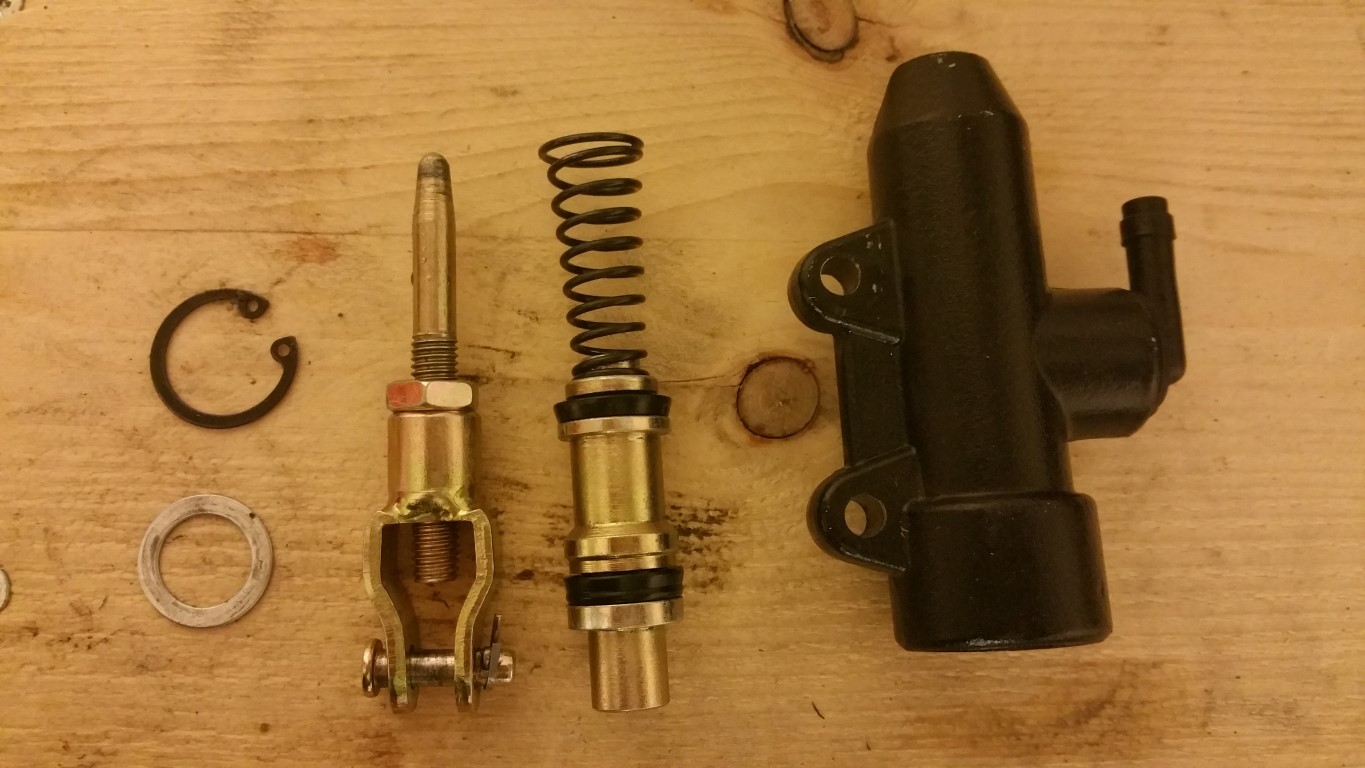 It could be that the rubbers are just worn out a bit since I still remember when I bleeded the brake system the first time about 2 years ago black brake fluid came out of it. Already thought that was odd but it did still work just fine. Few months ago I bleeded the brake system again and already had a lot less brake pressure, now nothing at all anymore. So I quickly had to buy a new brake cylinder and chose for a better one right away. A Brembo that has once been on a KTM motorcycle. This one works perfectly, bleeding was quite easy again. I just still have the brake system seperated since I don't have a double banjo bolt with the right thread size, will look into this after the identity check of the frame. More important right now is that the brakes are working well again.



For tomorrow I'll just have to wait and see. Hope it'll all go well so I can quickly go back for the approval test again. I'll let you all know how it went tomorrow.