Blog
/ All battery boxes done in 3D drawing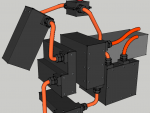 Drawing is pretty much done now. There should still be a few little things added but I don't know if I will actually draw them. Was already annoying enough to get the orange cables like this.

Here with all the battery boxes opened.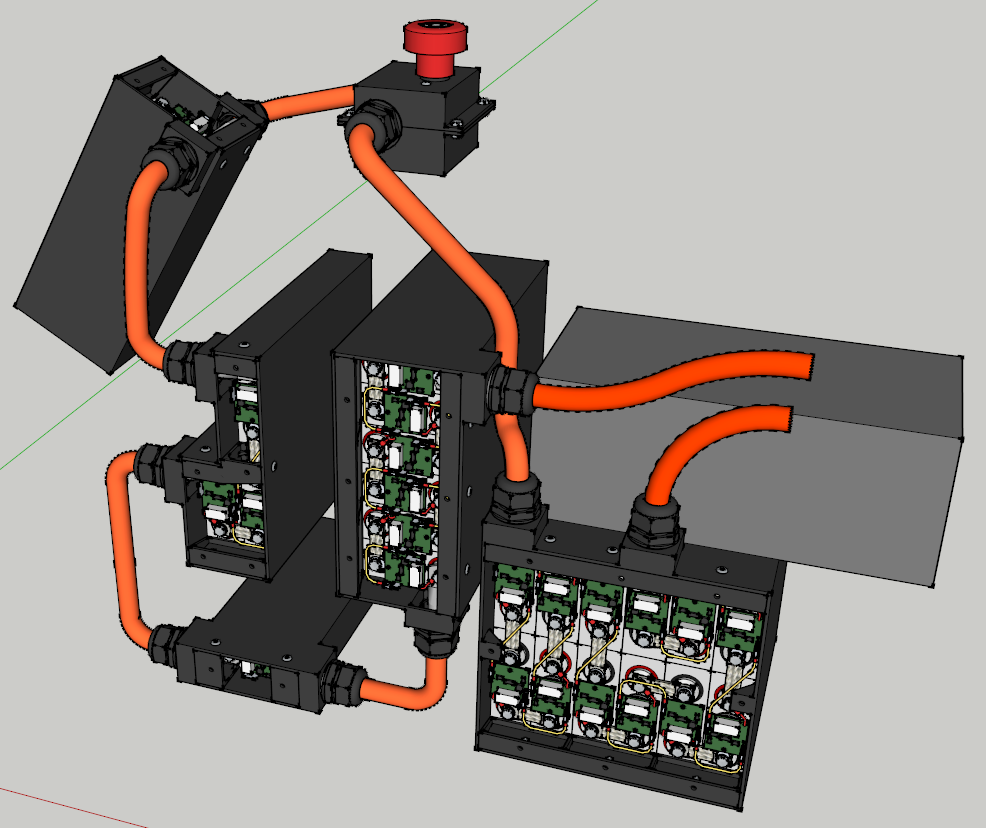 And here with all battery boxes closed.



It'll be like that pretty much. The 2 darker orange cables are just the positive and negative of the whole battery pack and go towards the controller. These are the thicker cables with mesh shielding inside of them. The cables that are between the battery boxes are a bit smaller and a bit more flexible. And the gray box is just the outside size of the charger just to see if it would fit next to the cable glands and orange cables.

I just hope it all actually fits like this in the frame. I'm not entirely sure about the 2 batteries that are sitting at an angle in front of the steering shaft and the 1 battery at the bottom. Can't really know for sure untill I actually receive the batteries. They should have arrived already at the company I ordered them from, will still wait some more untill next week.