Blog
/ Battery box #1 all glued up
Battery box #1 all glued up
Posted on 20 June 2013 at 10:17 pm (CET)
Posted on 20 June 2013 at 10:17 pm (CET)
The first box is all glued up now. It's very sturdy but I think I'll still weld the outsides just to be sure. Will also look better I think once it's sprayed, won't see the edges anymore then.
Also found a way to be able to get the batteries out once they're in, just put a cotton ribbon around one of the batteries. Can then pull this one out and just remove the other ones after that.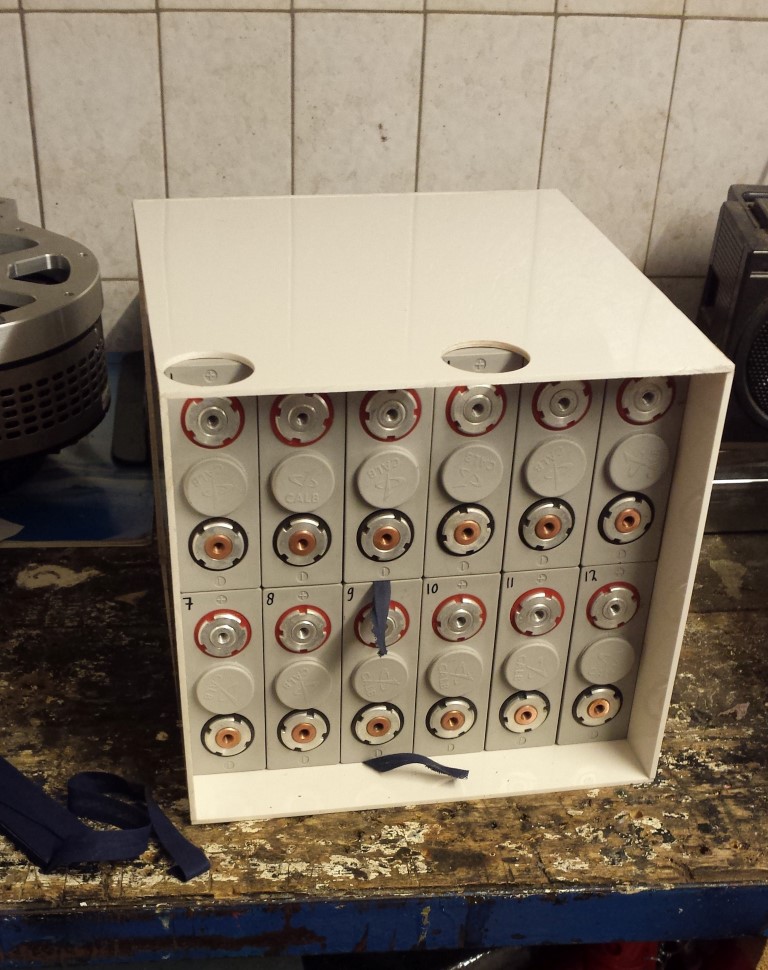 This weekend I'll saw the plates for the other 3 boxes as well and glue them together. Then I can start with the smaller pieces.