Blog
/ 3D drawing and fitting of mounts for top case
I completed the drawing of the mounts for the top case and rear lights. Also made a paper model of it again to see if it fits. It barely fits as it should.

First here's the drawing of how it'll be like. Ofcourse the real ones will look a little better with skewed edges and again an opening in the bigger part. The top 2 mounts are ofcourse for the top case, the bottom one is for the rear lights.



They just come out from under the fenders. I wanted as much clearance as possible between the mounts and the controller so it'll stay visible well. The top case will also be as low as possible and will be a bit tilted (about the same as the fenders), will look better than completely straight I think. Same for the lights, by default these are a bit tilted as well so I wanted to keep this about the same. It'll only be a little lower.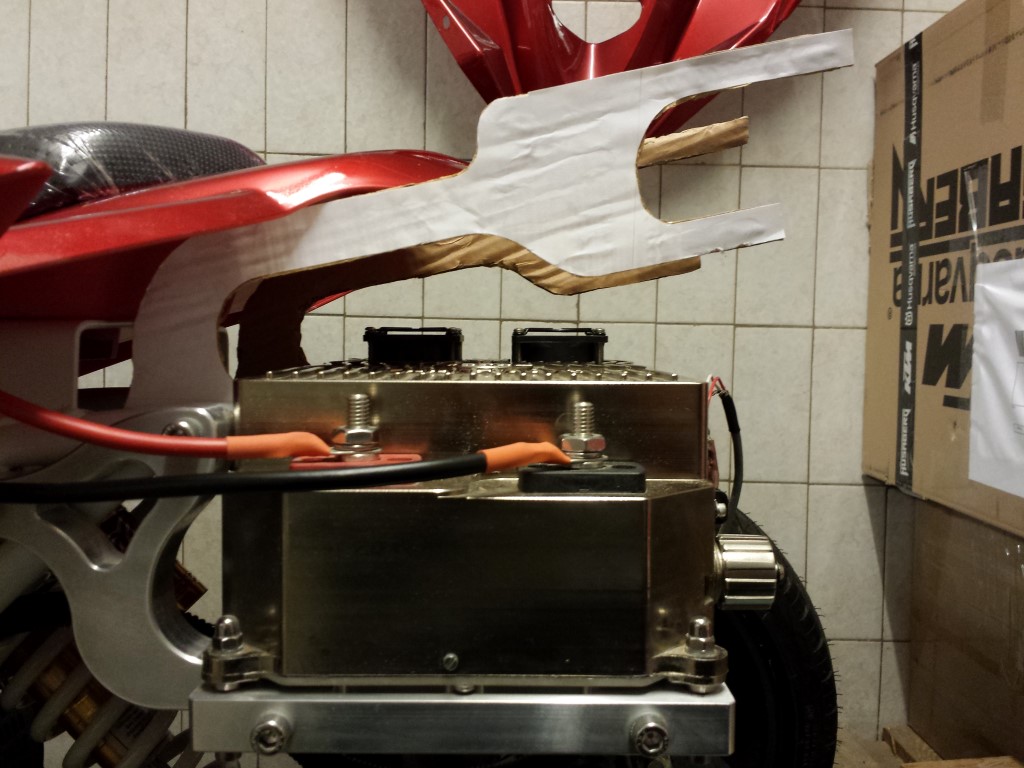 But it'll be easier to see once they're made. First I have to discuss with the metalworking company if it can all be done and if it's not too expensive. Will probably take a while before it's done I think, depends how busy they are.