Blog
/ Motor has finally arrived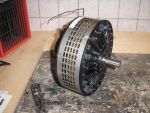 Motor has finally arrived
Posted on 6 March 2013 at 10:07 pm (CET)
Posted on 6 March 2013 at 10:07 pm (CET)
Today I got a package with a total weight of 18kg, what could it be?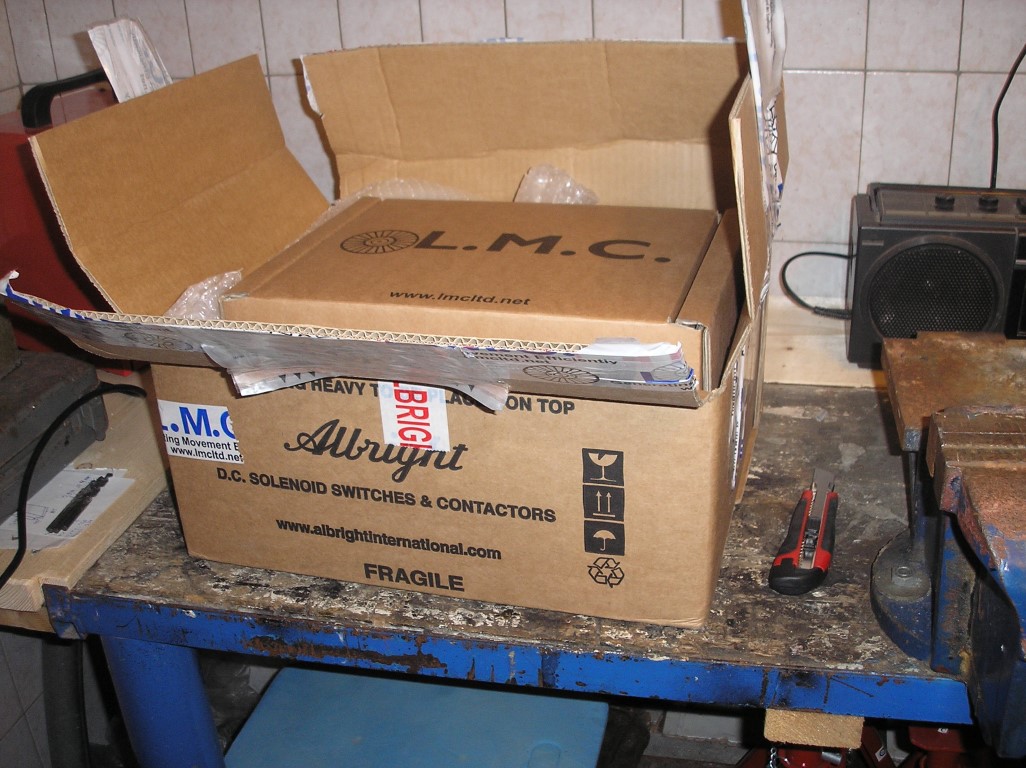 Finally received the motor from LMC Ltd., with some more important parts.
Here's the motor, think it's pretty cool how you can get so much power out of such a small motor. But it's pretty heavy for the size, it weighs 11kg.



And the other parts.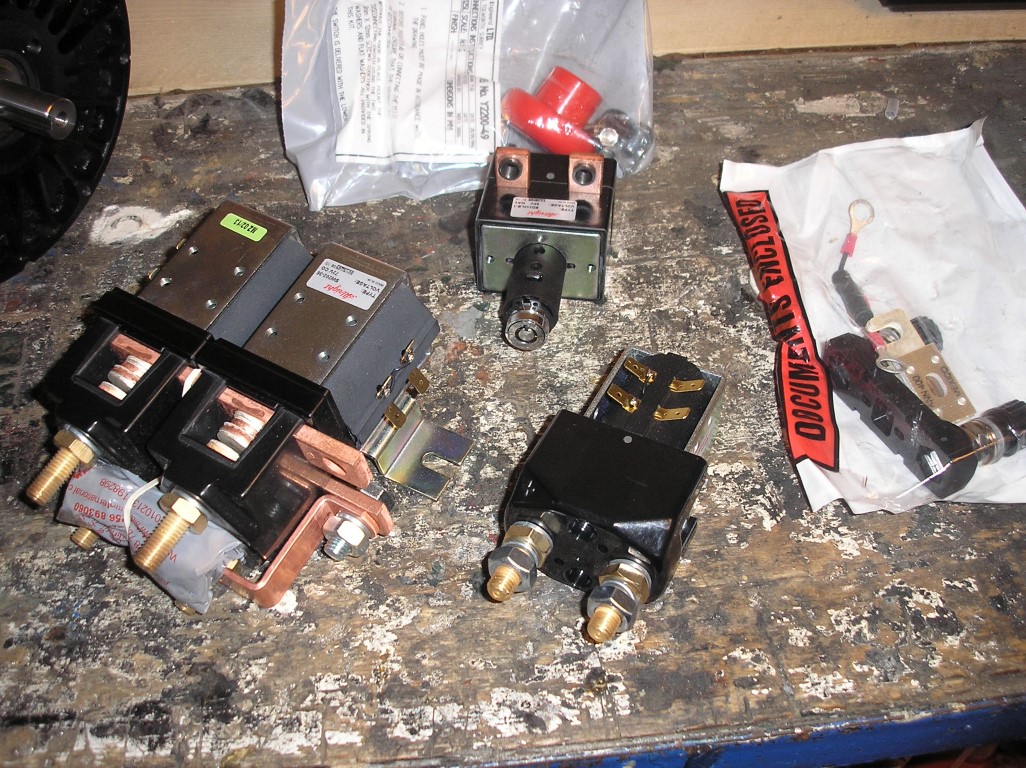 On the left 2 contactors (big relais) to switch positive and negative to the motor, so to be able to drive in reverse. Much bigger than I expected, will have to see where I could best place this.
On top the emergency switch with lock, with a press of the button the 72V towards the controller can be disabled with this. Just in case I can't turn off the controller with 12V (keyswitch/killswitch) if anything goes wrong. Or for safe maintenance. The key is needed to turn it on again.
At the bottom another contactor, this was intended for a different controller at first. The controller I have now already has 2 built in. But to be sure I still kept it in my order. Planning to use this in the middle of the battery pack now so it's a bit safer to work with (36V DC is a lot safer than 72V).
On the right the main fuse with fuse holder. Yet again a problem though, it doesn't fit. The bolts are just a bit too thick, the fuse doesn't fit on it. Comes all the way from England so it'll be hard to send back to get a new one. Will have to see how I'm going to solve this, otherwise I'll just buy a different fuse holder here.

First thing I'll do now is remove the rear swingarm to find out the best way to mount the motor on there (can't get it in without removing since the motor is just a bit too big to fit through the frame). I can only mount the motor on one side so it'll have to be pretty sturdy.
After that I'll have some mounts made for the motor and controller and I can finally start adding things onto the frame and connect all cables. At least up to the batteries since I won't have them yet for another 7 weeks or so.