Blog
/ Very bad news and motor mount modification needed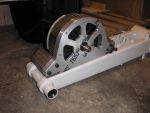 Very bad news and motor mount modification needed
Posted on 4 May 2013 at 09:32 pm (CET)
Posted on 4 May 2013 at 09:32 pm (CET)
Very bad news today, there's a problem with the delivery of the batteries. Supplier in China was acting up and because of that there's a now a very long delay, the batteries will be shipped to the company I bought them from on monday. Then it'll take another 8 weeks before they actually arrive I think.
Also not really nice of the company I bought them from to not tell me anything at all about this 8 weeks ago. I could get my money back if I'd find the batteries somewhere else but they're the only official dealer in Europe. I could maybe get them from the US, but I'll have to check the price because I don't think it'll get any cheaper.
Here in the Netherlands is also a company selling them but I have to pay 500 euros more in total so I don't think I'll do that. Rather wait another 8 weeks. If it actually remains 8 weeks that is.

I also got the blocks for the motor mount back this week but one of the blocks doesn't fit very well and can't be welded like this. So this has to be modified again and will probably take another week.
I already removed the rear swing arm so the blocks can get welded on there soon. Didn't have to detach a lot so this went rather easily. I only came to the conclusion that the swing arm hasn't really been welded straight by the Chinese, because of this the motor mount won't sit perfectly flat on there. Will still have to get those blocks modified anyway so I'll have to see what can be done to even this out. Seems better to me if it's completely flat for welding, don't want any welding defects because of it. Space between the mount and the swing arm isn't really much though, maybe not even half a mm, but still.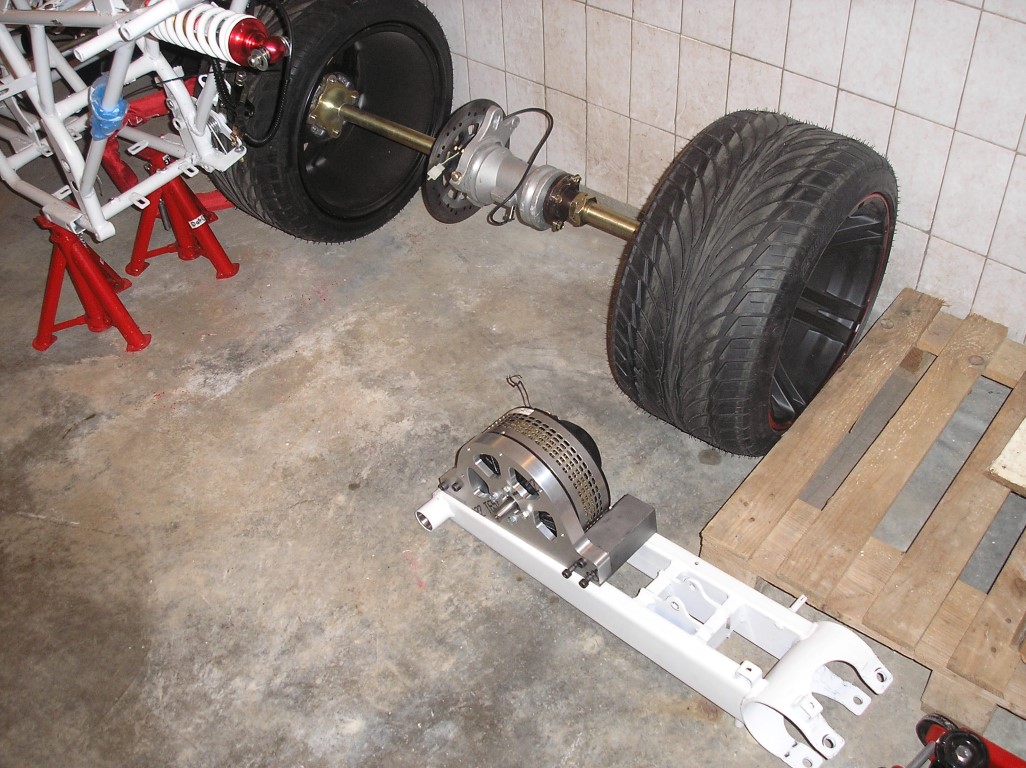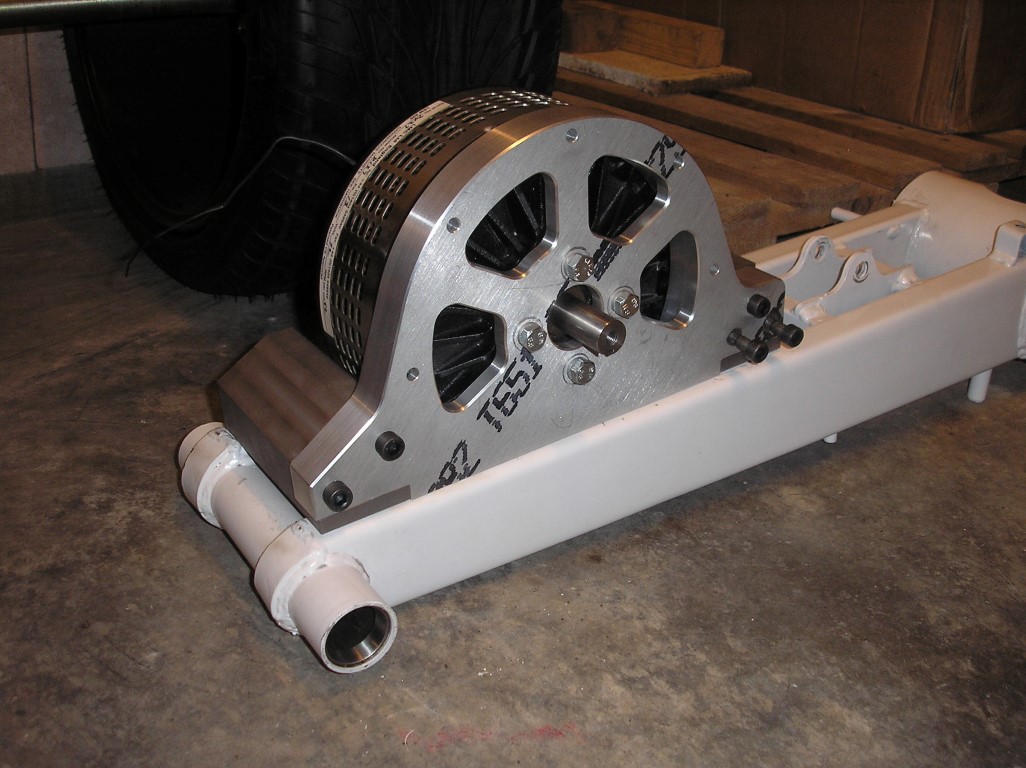 The 2 bottom mounting holes aren't aligned well either of that one block on the right making it impossible to attach. No idea how this happened since I can clearly see the correct marks for these holes yet they were still drilled too high. To fix this either the 2 holes in the mount itself have to be made a bit larger or a new block has to be made.
Both of the blocks still have to be modified anyway, I asked for them to be sloped on the rear but now they just go straight. Doesn't really look so good.

But there is one good thing today. I received a sample piece of the material I want to use for the battery boxes, 3mm thick ABS plastic.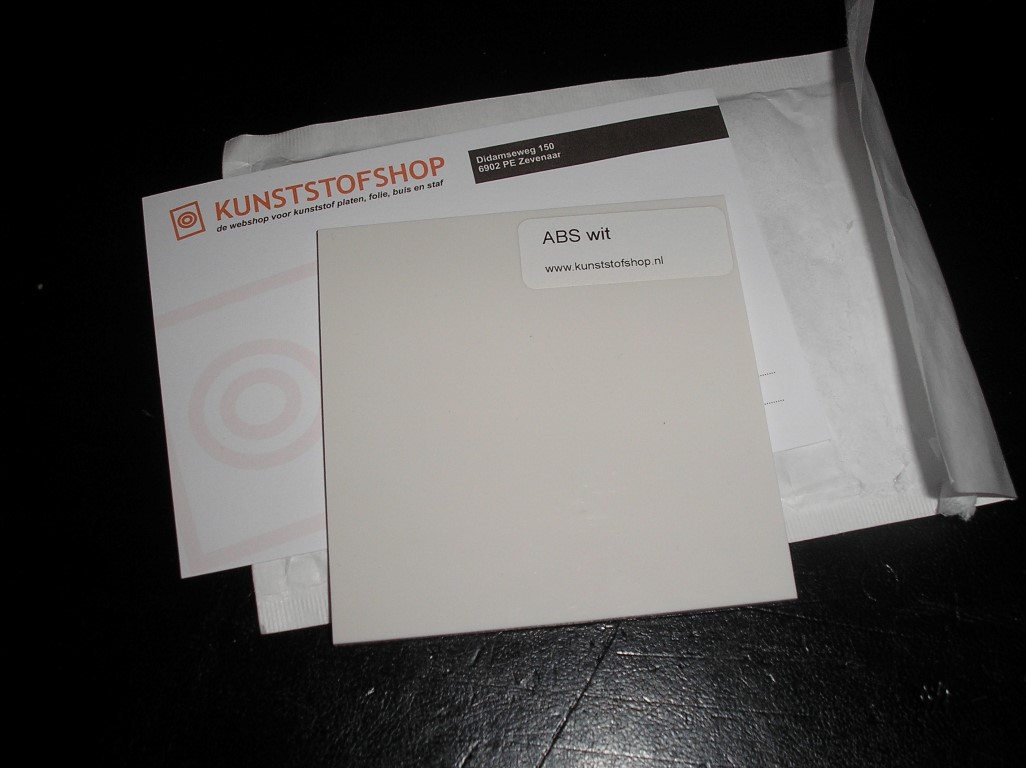 In any case it's very sturdy so I think 3mm will be enough. Just still want to see if it's easy to weld and try some other things. If all goes well I can order a few plates.